We partnered with GrubHub and DoorDash to deliver your ordered food at your doorstep.

Order food with a few clicks to get home delivery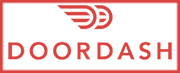 Forget about the pain of cooking and washing up! Try a variety of your favorite dishes at home or at work. With a few simple clicks..