Top Rated Arabic, Middle Eastern & Lebanese Food Catering Atlanta
Ameer's is the best choice for irresistible Middle eastern, Arabic and Lebanese food catering in Atlanta, and a great experience across any occasion or celebration. All it takes is one phone call and let us handle the rest.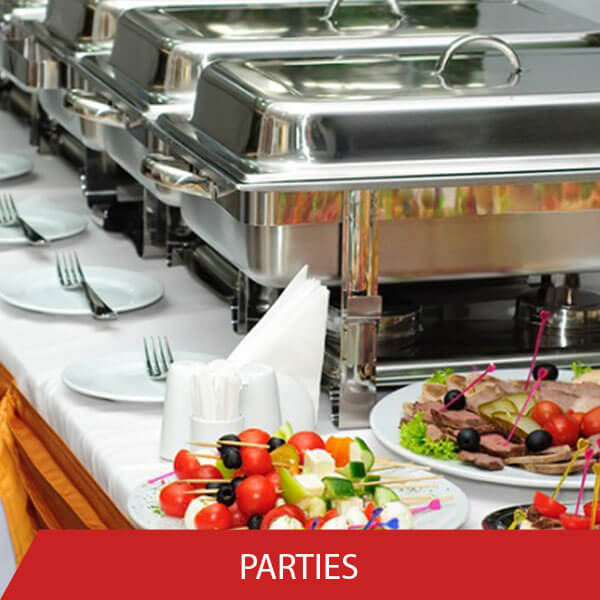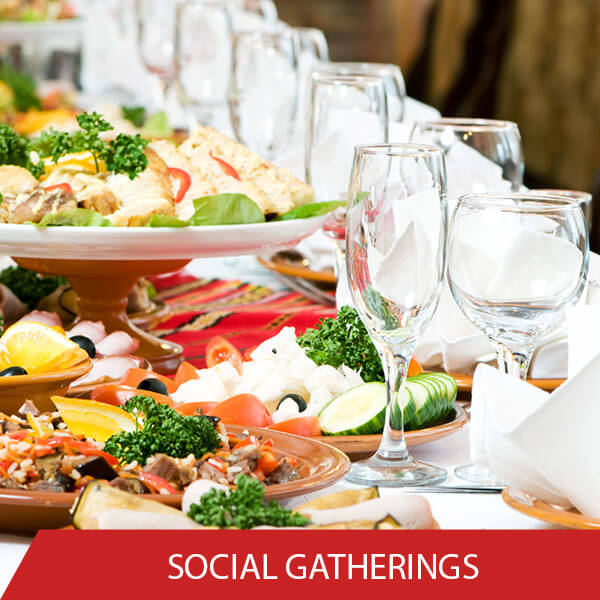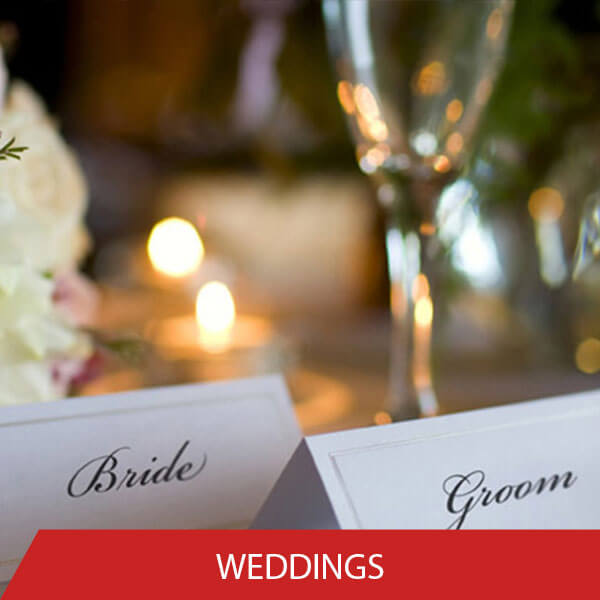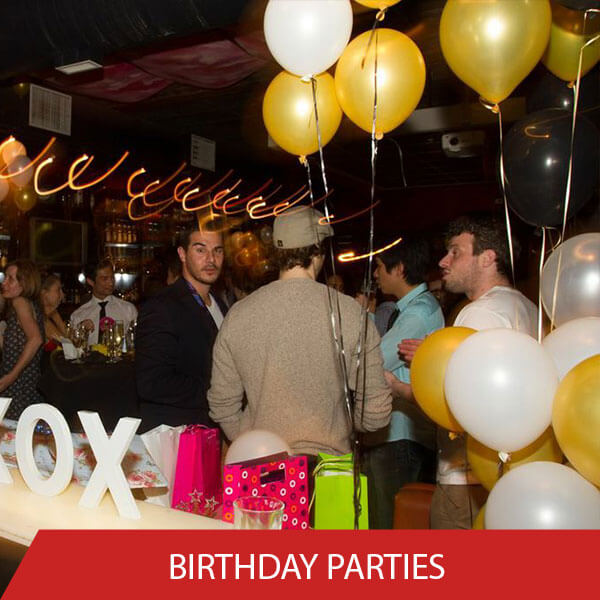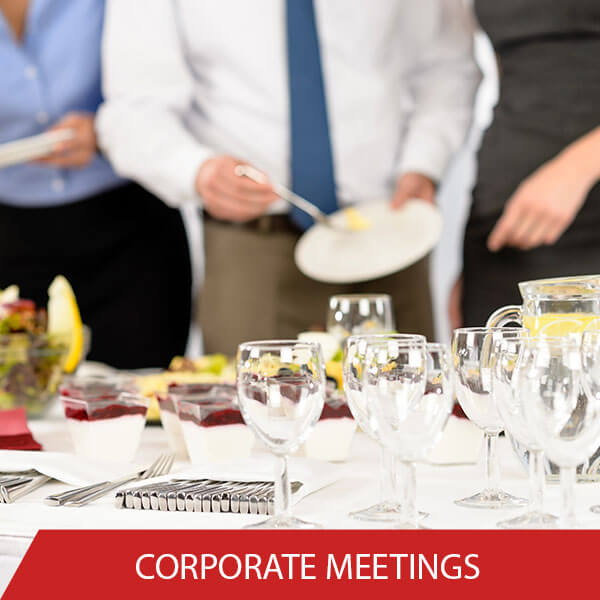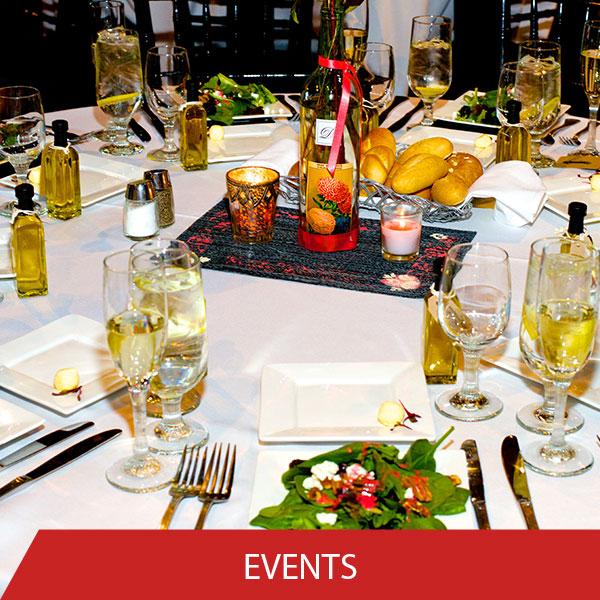 Forget about the pain of cooking and washing up! Try a variety of your favorite dishes at home or at work. With a few simple clicks.. 
Arabic, Middle Eastern & Lebanese Food Catering in Atlanta
Arabic, Middle Eastern, and Lebanese cuisine are known for their rich flavors, aromatic spices, and vibrant dishes. In recent years, there has been a growing popularity and demand for Arabic food catering in Atlanta. This trend can be attributed to the increasing appreciation for diverse culinary experiences and the desire to explore different cultures through food.
Traditional Arabic, Middle Eastern & Lebanese Dishes
Arabic cuisine is renowned for its wide variety of appetizers, known as mezzes. Some of the most popular mezzes include hummus, a creamy chickpea dip; baba ganoush, a smoky grilled eggplant dip; labneh, a tangy strained yogurt; and tabouleh, a refreshing parsley and bulgur salad. These appetizers are often served with warm pita bread and provide a delightful start to any meal.
For main courses, Arabic cuisine offers a range of mouthwatering dishes. Shawarma, thinly sliced marinated meat served in a pita bread wrap or on a platter, is a perennial favorite. Kebabs, whether made with beef, chicken, or lamb, are often grilled to perfection and served with fragrant rice and grilled vegetables. Fal afel, a deep-fried mixture of chickpeas, herbs, and spices, is another popular dish that is often enjoyed as a wrap or added to a mezza platter. Shawaya rice, a flavorful rice dish flavored with spices and often topped with roasted nuts and raisins, is a delicious accompaniment to any main course.
Arabic cuisine also boasts a delectable array of desserts. Baklava, with its layers of crispy phyllo dough filled with nuts and sweet syrup, is a beloved treat. Halva, a dense and sweet confection made from sesame paste and sugar, is another popular dessert. Kunafeh, a cheese-filled pastry soaked in sweet syrup, and Atayef, a stuffed pancake filled with nuts and sweet cheese, are also favored choices.
Arabic, Middle Eastern & Lebanese Food Catering Services in Atlanta
In Atlanta, there are several established catering companies specialized in Arabic cuisine. These companies offer a range of catering menus and packages to suit different events and occasions. From intimate gatherings to large weddings, they have the expertise to cater to various needs.
When choosing an Arabic food catering service, it is important to consider the reviews and testimonials from past clients. This can provide valuable insight into the quality of the and flavorful, providing a refreshing change from the usual catering fare. The bold spices, aromatic herbs, and complex flavors of Arabic dishes offer a sensory experience that is sure to impress guests.
Vegan Mediterranean Catering Options
Additionally, Arabic cuisine is known for its wide range of vegetarian and vegan options. With an emphasis on legumes, grains, and fresh vegetables, Arabic dishes provide a diverse selection for those following plant-based diets. This inclusivity ensures that all guests can enjoy a delicious meal.
Arabic food catering also provides an opportunity to introduce guests to a new culinary experience. Many people are not familiar with Arabic cuisine, and catering services offer the chance to explore and discover these flavors in a convenient and approachable way. It opens up a new world of taste and creates an enriching cultural experience for guests.
Furthermore, Arabic food catering services are staffed with experienced professionals who ensure the seamless execution of the catering service. From menu planning to food preparation and presentation, these professionals bring their expertise to ensure that the event runs smoothly and the food is of the highest quality.
Booking Process and Considerations
When booking Arabic food catering in Atlanta, it is essential to consider several factors. Availability and booking deadlines should be taken into account to ensure that the desired dates are available and that the booking can be made in advance to secure the catering service.
Menu customization and dietary requirements should also be discussed during the booking process. It is crucial to communicate any dietary restrictions or preferences to the catering company to create a menu that caters to all guests. This may include options for vegetarians, vegans, individuals with gluten or other food allergies, or specific cultural or religious dietary needs.
Pricing, payment, and cancellation policies should be discussed and understood before finalizing the booking. It is important to be aware of the costs involved, payment terms, and any cancellation policies that may apply.
Lastly, effective communication and coordination with the catering company are vital to ensure a successful event. Providing accurate information, responding promptly to inquiries, and maintaining open lines of communication will contribute to a smooth and stress-free planning process.
Enjoy the Authentic Taste of Mediterranean Catering
Mediterranean food catering in Atlanta is gaining popularity due to the delicious and unique flavors it brings to the table. The availability of established catering companies specializing in Arabic cuisine provides an opportunity to explore and experience the authentic tastes of the Middle East and Lebanon.
By choosing a reliable and reputable catering company, individuals and event planners can ensure that their guests are treated to a memorable dining experience. Whether it's a wedding, corporate event, or family gathering, Arabic food catering offers a diverse range of dishes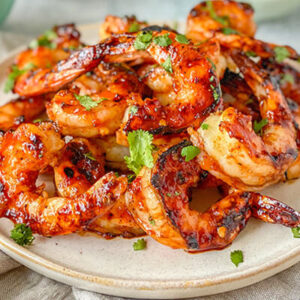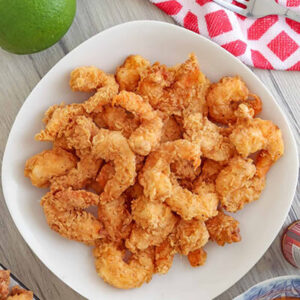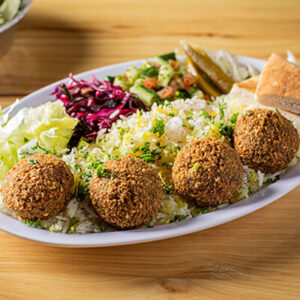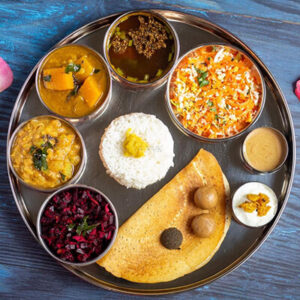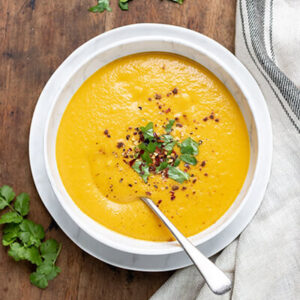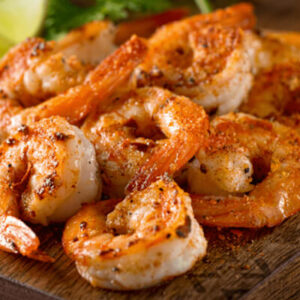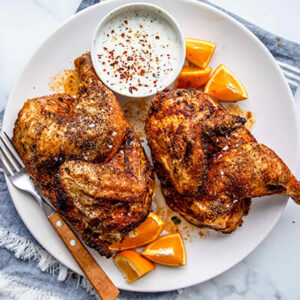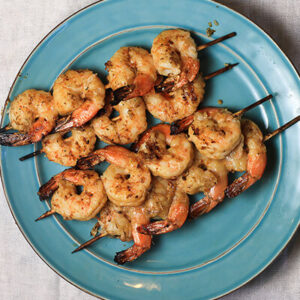 Why Ameer's Mediterranean Grill and Catering
Ameer's Mediterranean Grill and Catering is not just a catering company. We are the perfect definition of exceptional culinary experiences. Our love for Mediterranean cuisine drives us to provide our clients with unique culinary experiences. Discover why we stand out.
✅Rich Culinary Heritage
At Ameer's Mediterranean Grill and Catering, we believe that Mediterranean cuisine is a journey through the region's rich food traditions. We strive to preserve and celebrate this heritage by ensuring that every experience with us takes you to the beautiful Mediterranean.
✅Commitment to Quality and Freshness
Our skilled chefs source only the highest quality and freshest ingredients for our recipes. Ameer believes that the quality of ingredients lies at the heart of all exceptional dishes.
✅Experienced and Passionate Chefs
The skilled and passionate chefs at Ameer's are the backbone of our success. They have extensive experience and a passion for Mediterranean cooking. This expertise and uncompromising passion enables us to bring you diverse menus that cater to various tastes and preferences. With Ameer's Mediterranean Grill and Catering, you are guaranteed that every dish will be a masterpiece.
✅Tailored to Your Needs
Ameer understands that every event and client is unique. Chef Basem and his dedicated team are dedicated to providing a high level of customization. The Ameer's Mediterranean Grill and Catering team will work closely with you to understand your preferences, visions, and tastes. Whether you are hosting an intimate celebration or a corporate gathering, our commitment to customization means your event will be a roaring success.
✅Unmatched Customer Service
Exceptional food is not the only aspect of quality catering services. Ameer's Mediterranean Grill and Catering prides itself on delivering excellent customer service. We aim to ensure that every little detail is handled with professionalism. When you hire us, you will hire a team that genuinely cares about your event.
✅Dedicated to Sustainability
As one of the #1 catering in Atlanta, we know we are responsible for our environment. That's why Ameer's is dedicated to sustainable practices. We take every step possible to protect our planet, including recycling and minimizing food waste.
✅Competitive and Transparent Pricing
We believe quality catering doesn't have to be accompanied by a premium price tag. That's why Ameer's aims to offer the highest quality catering services in Atlanta and the surrounding areas at competitive prices without compromising quality. Furthermore, we believe in transparency and provide clear and comprehensive quotes.
✅Unparalleled Attention to Detail
Ameer's Mediterranean Grill and Catering believes the little things make a big difference. Our team, therefore, pays attention to the minor details of each event to ensure that it is planned and executed to perfection. Ameer's dedicated catering team leaves nothing to chance. Our caterers will also take the time to understand your event's unique requirements. Our passionate team will also ensure your guests are cared for throughout the event.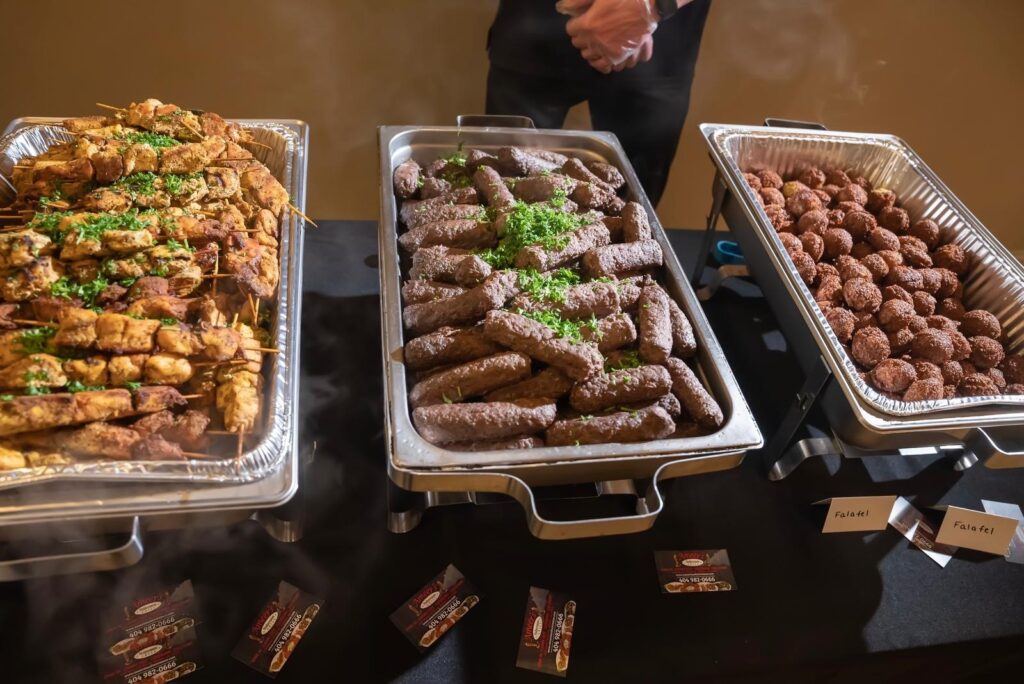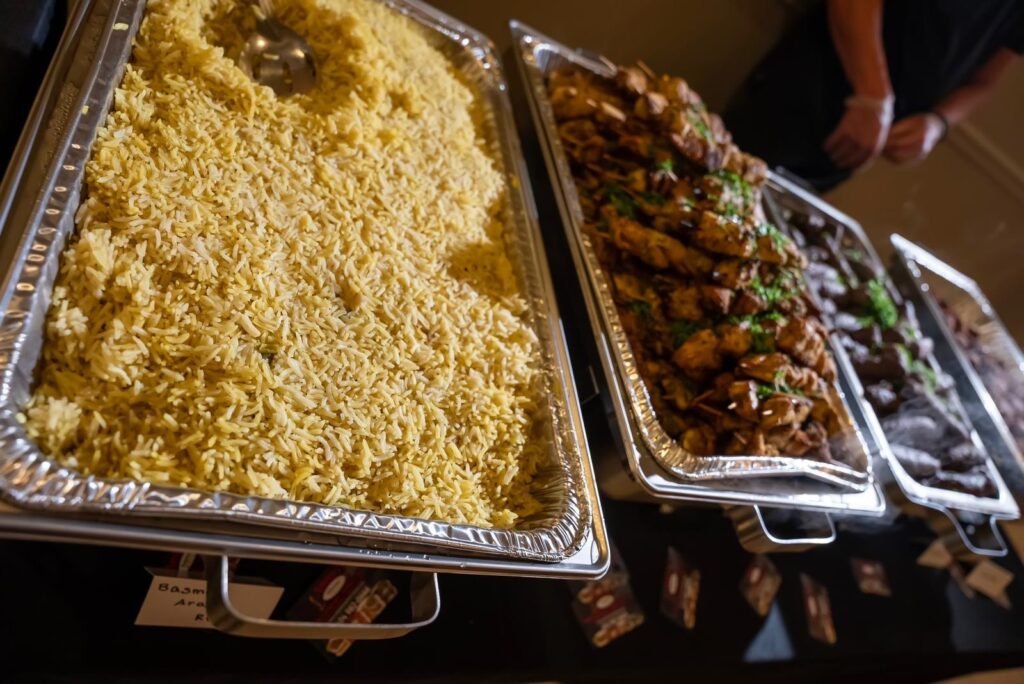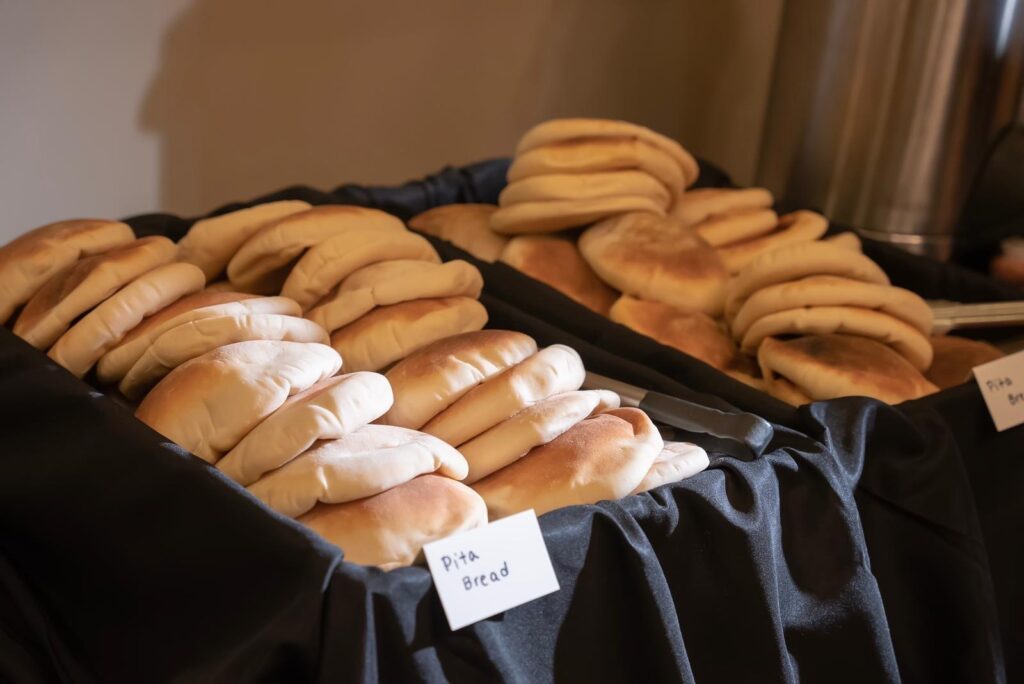 Frequently Asked Questions About Our Catering Services
Find answers to some frequently asked questions about Ameer's catering services below. Contact Ameer's customer support team at +1 404 982-0666 or email us.